The parish would like to communicate with you through Flocknote. You can control HOW you receive information (text or email) and WHAT information you receive. In addition, you can look back at messages sent out easily without having to sort through your email (and spam folders).
You can subscribe in two easy ways:
By texting the word SALINE to the number 84576  and then following the prompts to set up an account
When you sign up, you are automatically added to the "Everyone" group, where you will receive notes of general interest. However, based on your own interests, you can subscribe (or unsubsribe) from sub-groups to receive specific information, such as Daily Mass Alerts, Exercise Classes, Pro-life Ministry, and Service Ministries. 
I'm already receiving Flocknotes
If you are already receiving Flocknotes, you have an acount that was probably set up by a staff member when you registered for a program or event. You can modify your account to "join" certain group distribution lists and change how you receive information (either by email or text). 
In order to do this you need to LOGIN to Flocknote by going to 
www.flocknote.com
, and logging into your account.  Never been on there before?  That's okay,  Your account was probably already set up by one of the staff.  You just need to set a password.  You do that by the following: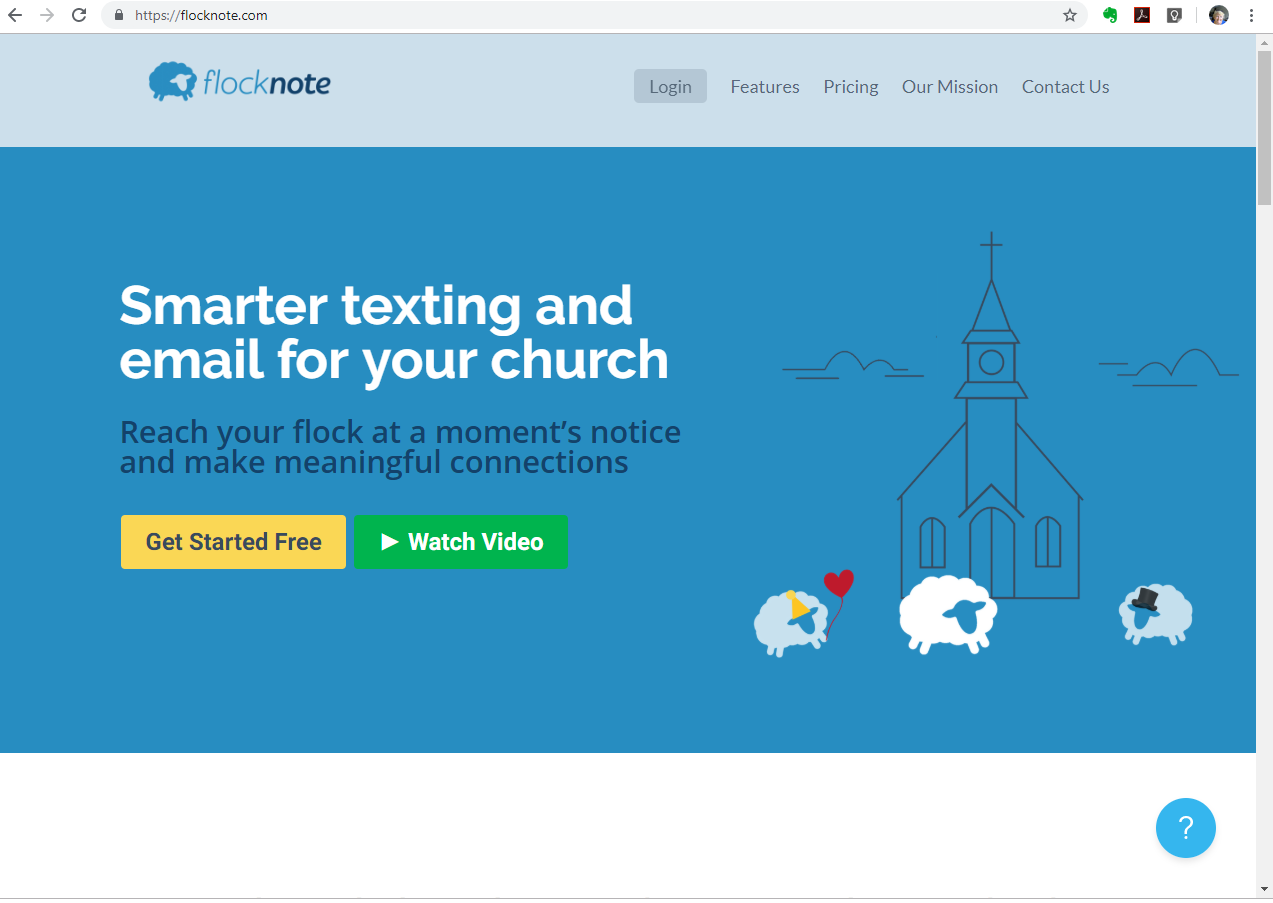 The LOGIN button is highlighted (top right), so just hit ENTER.
You will then be taken to another screen where you will enter your email or cell number.  It will look something like this.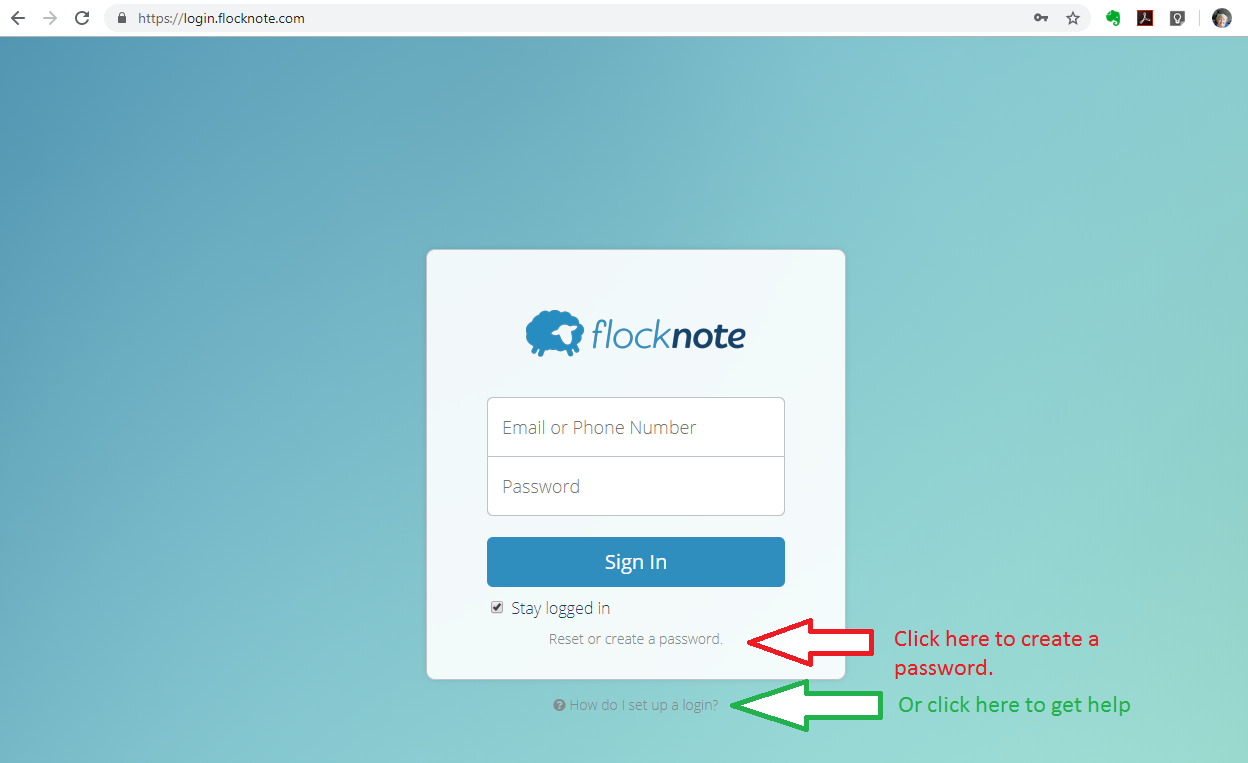 Enter your email or cell number (whichever is used to receive Flocknotes now).  Then you can either click on the area (see red arrow) to set up a password and just follow the prompts.  Need more help, click on the other area (see green arrow) for more instructions.
Once you are "logged in" you will see a list of our "groups" or distribution lists in the black column on the left.  You can join any of them, although those with a "lock" will require further approval.  For example, if you wanted to get on the distribution list for the "Suffering Church", the group set up to discuss Bishop Barron's letter to the Suffering Church, you click on that group in the left column and you will see the following screen.  Just click on the green "Join This Group" bar on the top right and you will be added to that distribution list. If the group is "locked" your request to join will be sent to an administrator who need to approve your account.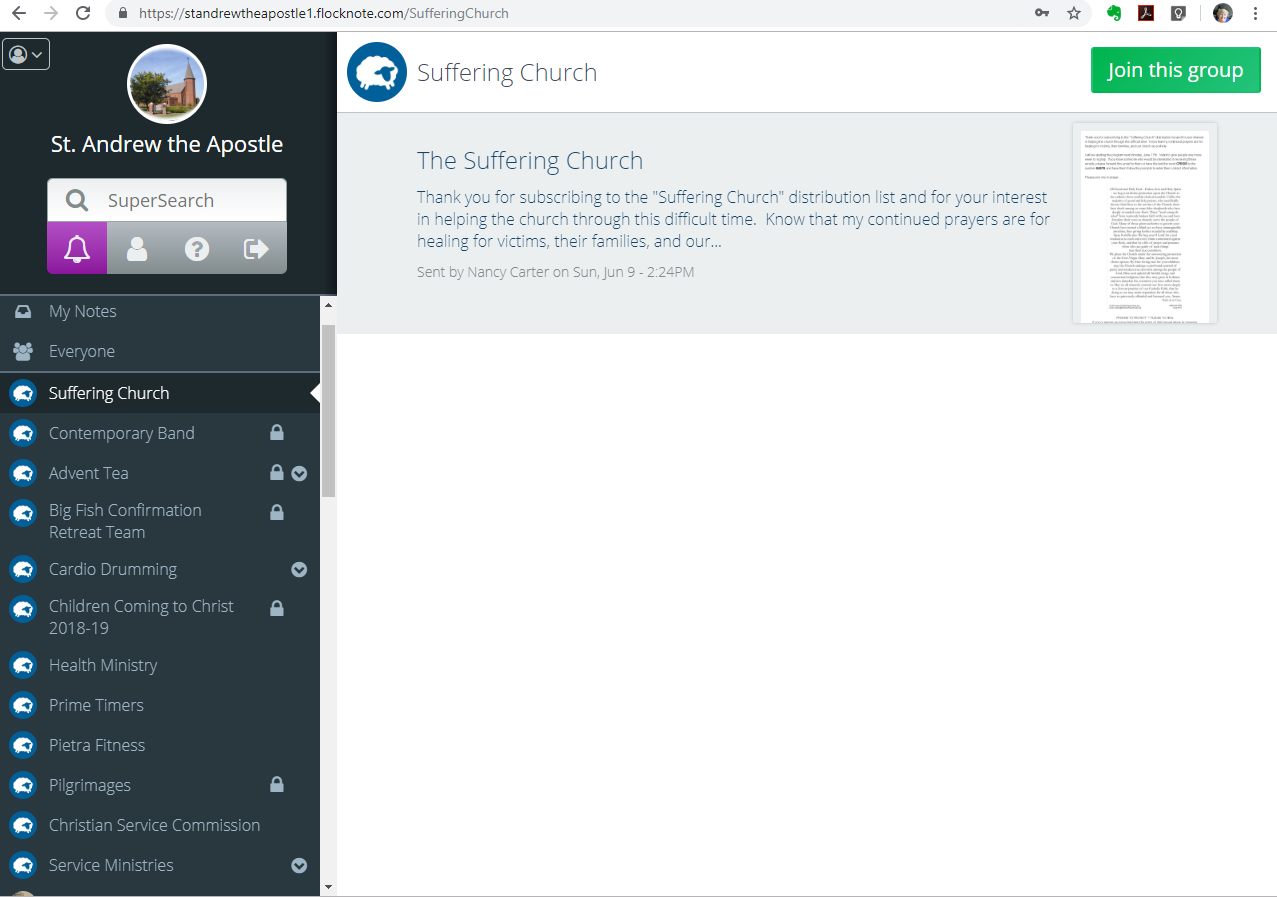 It's easy and it's great!  You control what you are getting and how.  
Need more help?  Contact Dominic in the parish office at 429-5210.  We are here to help!